posted by

deathbyshinies
at 02:16am on 13/08/2008
Australian Actors #6 Guy Pearce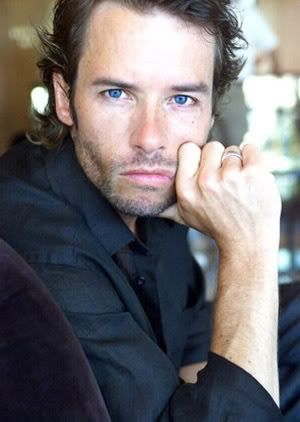 Born:
Cambridge, UK, 1967, parents moved to Geelong, VIC in 1970.
Left Australia
: Still lives there.
Career went international:
After the unexpected cult success of
The Adventures of Priscilla, Queen of the Desert
in 1994; was cast in
LA Confidential
in 1997 and
Memento
in 2000.
Now lives: Melbourne, VIC.
Best known as: 'That guy who couldn't remember stuff', (
Memento
), Andy Warhol (
Factory Girl
), Detective 'Ed' Exley (
LA Confidential
).
Assumed accents:
US-American.
This is what Guy Pearce sounds like when he's working:
(
http://www.youtube.com/watch?v=0vS0E9bBSL0
)
This is what Guy Pearce sounds like when he's not working:
http://www.youtube.com/watch?v=YS_6ygbJXog
(there's no embedding on that video, so you'll have to click through - and the visuals are rubbish, but as a bonus, you also get to hear Robert Carlyle speaking with
his
real accent! Scottish <3!)
And just because we love it so, here's him acting with a slightly camped-up version of his real accent in
Priscilla
:
(
http://www.youtube.com/watch?v=MV-Zzasrky8
)
(As an aside: I'm always surprised by how
little
-known
Priscilla
is outside of Australia, particularly the number of OULES - who are generally quite good on anything involving men in dresses - I had to patiently explain the Elrond-related joke to.)
There are no comments on this entry. (
Reply
.)