posted by

deathbyshinies
at 12:14am on 16/08/2008
Australian Actors #7: Hugh Jackman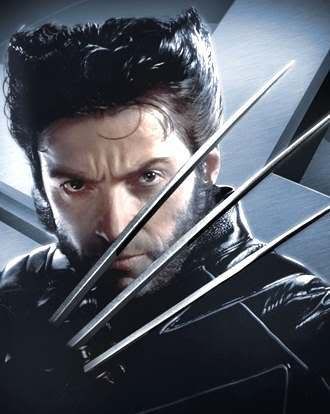 Born:
Sydney, NSW, 1968.
Left Australia:
2000
Career went international:
After receiving a last-minute call to play Wolverine in the first
X-Men
film after Doug Scott dropped out. Returned in 2006 to tour Sydney, Melbourne, Perth, Adelaide and Brisbane with
The Boy From Oz
, a stage musical about the life of songwriter
Peter Allen
, after it was a commercial success in the USA, but has since returned to the States.
Now lives:
New York.
Best known as:
Wolverine (
X-Men
), Van Helsing (
Van Helsing
), the father penguin from
Happy Feet
.
Assumed accents:
US-American, allegedly Canadian (but I can't pick up anything particularly Canadian in his accent for
X-Men
-

thekit
,

lucidsavant
, do you hear anything I'm missing?).
This is what Hugh Jackman sounds like when he's working:
(
http://www.youtube.com/watch?v=aZzLnmnzZjc
)
This is what Hugh Jackman sounds like when he's not working
:
http://www.youtube.com/watch?v=vlqFDxqzk44
(Again, this is a non-embeddable clip, but it's well worth clicking through for the CROWNING MOMENT OF AWESOME where David Letterman asks Hugh Jackman whether Australians celebrate Thanksgiving *headdesk*)